Best Baby Gifts Ideas for Different Ages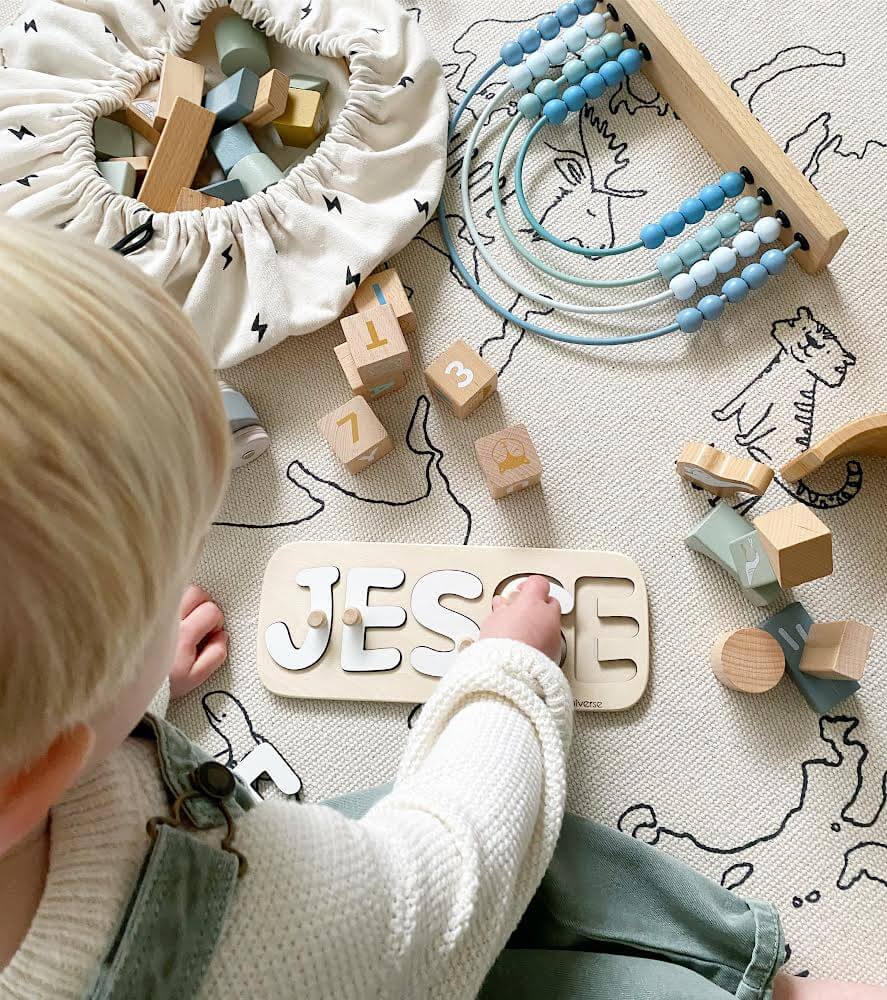 Gift-giving with kids is a brain-racking process. If you're lucky to be close to the parents, simply ask mom and dad what they believe the little cherub is in need of. Not only will you show that you care, but you'll also ensure your money isn't wasted.
First of all, consider giving the so-called essential gift. Essentials like diapers, blankets, and bottles are never enough since used daily. These items are especially appreciated by first-time parents.
Since kids are learning 24/7, the gift of a cute storybook will not only stimulate knowledge but also strengthen child-parent bonding and attachment. At the same time, a stylish keepsake gift like a personalized blanket, baby book, or the good old silver rattle will help parents create memories to cherish for a lifetime.
Since picking gifts for the little ones is a delicate matter, it is important to consider the interests, strengths, hobbies, and dreams of the future gift owner. Ensure to see the "whole" kid. Who is s/he as a person? After all, your gift will serve as a reflection of how you see them.
Choosing the right gift for a baby girl or boy is a battle, but you're about to win it! From keepsake mementos to practical gifts, the tried-and-tested tips and tricks given below will help you pick the most heart-warming sentiment.
Baby Gift Ideas for 1st Birthday
Even if the 1st birthday has nothing to do with an actual party, it's better to show up with a memorable gift. There are loads of baby gift ideas for 1st birthdays out there. Even if there will be no celebration in the accepted sense, push-and-pull toys, textured items, and flashcards are among the best blush pink gift ideas for a baby girl's 1st birthday or a special day of a young man. When browsing gift ideas for a baby boy's first birthday or la fête of a little princess, keep in mind things like intellectual stimulation, preferences, needs of the kid's parents, age-appropriateness, practicality, etc.
Montessori Gift for 2 Years Old
When buying gifts for 2-year-olds, keep in mind that at this age, they're not only steadier on their feet but stronger as well. The best baby gift ideas might include items that stimulate developmental progress and speak to the kid's interests. While the little ones master new skills with the speed of light at this time, they tend to learn the most by watching…you. They imitate the way mom and dad go about their routine and explore the big unknown world. Little curious discoverers balance between independent play and wanting others to get involved.
But the most adorable thing about those little two-year-olds is this: their imagination works magic! All these parties are when the girls bring their dollies to the tea parties where the best air is served. Pretend cooking and doctor examination. Just so incredibly cute.
We've listed them below gift options in different age categories to help you pick something that will evoke excitement in the kid's eyes (and give you heart-bursts for sure!). Enjoy.
Best Birthday Gifts for 2 Years Old Girl
Coming up with a birthday gift for a little woman is no easy feat. At this age, 2-year-olds tend to climb, carry their baby dolls, talk, and perhaps try some ABCing. So if you want a kid to be utterly wowed with how cute, personal, or fun your birthday gift is, check below some of the best birthday gifts for a 2-year-old girl that offers durability and fun for an active toddler.
As it's been already said, toddlers follow adults, imitating their daily activities. That's why a state-of-the-art kitchen playset is perfect for growth and self-expression.  
When it comes to the gifts to engage all of the senses of the little ones, Montessori toys can't be beaten. If you choose to buy 
customized gifts for a baby girl Ring Stacker Toy could be an option. Safe play guarantees to encourage the development of motor skills and some hand-eye coordination. To make a ring stacker toy
more personal, order one with a birthday girl's name engraved on it.
If you haven't heard of wooden name puzzles, you're missing out on a unique gift beyond the typical ones! All those Katies, Scarlets, and Ginas will love rotating letters while recognizing familiar colors and their name as well.
Best Gifts for 2 Year Old's Boy
A boy's natural curiosity makes him happy with virtually any kind of toy. In other words, he's not really caught up in certain interests or gender conventions. Just like girls, they're learning something new daily: running, climbing, walking, holding a marker, boosting their vocabulary, and so on.
When it comes to our top picks for customized gifts for baby boy Round Jigsaw Set is the first to mention. Printed on wood designs, the jigsaws are perfect to strengthen little finger muscles and provide an emotional release. The best thing about the Montessori gift for 2 years old is that it can both teach kids about different shapes and refocus their attention with an eye-friendly design.   
Looking for the best gifts for a 2-year-olds boy that are classy? What can be more classy than a fun block truck? Zero batteries, eco-friendly wood, and the absence of whistles (dear moms and dads, you will thank yourself later!) make this whole thing so loved by the boys.
Warning: once you start turning pages of an amazing toddler book, chances are you both will never stop. There's something so satisfying and peaceful about curling up in a bed with a kid and one of those interactive and fun books. This is a classic favorite gift of toddlers everywhere.
Make growing up more fun for the little champ – get a cute wall growth chart! It's the perfect addition to the family routine – to track kids' progress and celebrate growth.
Montessori Gifts for 3 Years Old
Three. This is the starting point for memories. If you're shopping for a gift for a 3-year-old girl or boy, remember that kiddos love the thrill of a surprise. At this age, the little chickens mastered a lot of social, cognitive, and physical skills. Thus, you can make some fun memories with thoughtful, entertaining, and even educational gifts.
Gift for 3 Years Old Girl
As your girl hits the age of three, she speaks. A lot. Using language helps them make sense of their environment and… makes them feel completely embarrassed sometimes. The little lady knows what she wants, and her taste makes you wonder if there's any royalty in your family tree. But the good news is that choosing a good prezzie for a little brilliant mind is possible.
Why not make her feel special with a 
Wooden Name Puzzle
? Being on top of the list of personalized name gifts for babies, handcrafted name puzzles are among the most popular Montessori gifts for 3 years old that are educational at the same time.
If some of her toys are in need of regular medical care, medical kits include everything a little nurse needs to provide care. Or, perhaps, you find her curious about the daily household chores? Nothing will help to express her personality better than a household chore set. When it comes to art, things like clay, paper, paint, kinetic sand, and so on will help the little artist's creativity flourish.
Gift for 3 Years Old Boy
There are many customized gifts for baby boys that focus either on imaginative play or motor skills and storytelling.
Similar to fairies and unicorns, dinosaurs have a special place in a boy's heart. Keep the 3-year-old entertained with a Wooden Name Puzzle beatified with Jurassic Park giants! Safe for the little hands, the board has an important educational effect together with fun independent play.  
Night lights are among great gifts for 3-year-old boys who have trouble during before-going-to-bed time. If the little engineer loves experimenting with toys, a cool toolset will help his imagination run wild.
Those seeking a gift for a 3-year-old boy admiring sports should consider buying a mini basketball set. A perfect option to keep a little champ off the screen and moving.
Best Gift for a 4-Year-Old Baby
Looking for the best gift for a 4-year-old baby means choosing a present for someone who has preferences. Not only must your purchase be age-appropriate but it should also fuel up the imagination. The kid's routine is full of exploration, storytelling, and intense pretend play. Real life seems to be part of the game, and 4-year-olds start playing socially while interacting with others. The rule of thumb here – the gift must keep the kid both moving and thinking.
Gift for 4 Years Old Girl
Seems like toddlerhood is over, and the range of gifts for a girlie opens up a lot. When looking for customized gifts for baby girls , ensure to browse the ones that withstand lots of play and promote imagination.
Money, money, money…A cute pink cash register is the best gift for 4 years old girl to let her entrepreneurial spirit flow. See how easily she'll set up a restaurant at home (are you sure you can afford to pay the bill?)!
What can be a better way to discover the pleasure of reading than a nice bookshelf offering a peek at the contents? One of the best-customized gifts for baby girls encourages independence, allowing kids to manage their materials on their own.
Finally, imagine seeing the world through your little girl's eyes! A kid camera is a perfect opportunity to get your kid busy for a while and help her feel independent in her photo artwork.
Best Gift for 4 Years Old Boy
Oh, these little energizers! Adventurous and curious, they never get tired and enjoy team games. When on the lookout for the best gift for a 4-year-old boy, go for the one that makes team play possible.
If contrary to those with a ridiculous amount of energy your kid chooses a page-turner, pick the customized gifts for a baby boy like bookshelves. Made at the child's height, the items display his favorite printed stories and make it easy to instantly jump to the adventure type of his choice.
Encourage an interest in space adventures – little guys will love various space capsules and mini astronauts ready to go on a special NASA mission!
Montessori Gifts for 5 Years Old
Now, this is fun. The time of natural independent streak, wide-ranging interests, I-know-better routine, and playfulness. Choosing a gift for a 5-year-old is a hard game to play yet there's something to stick to.
Check out Montessori gifts for 5 years old. A colorful and earth-friendly wall growth chart will become a nice reminder of how fast time flies.
At his age, kids love to learn. If you have a chance to develop a new skill or spark a new interest in a preschooler – do that. A three-string guitar will help you see if there's a little rock star in your house.
What can be better in a digitalized world than a gift that inspires active outdoor play? A three-wheeled kick scooter is a must-have for your first independent ride!
To give creativity a chance, get a colorful set of jewelry elements, and see how focused that cute funny face is in the process!
From inspired engineers, and space- and reading-obsessed kids to talented guitar players and would-be doctors – the variety of gifts enables children to take on loads of adult roles and inspires them for active solo role-play.
Choosing gifts that work for the kid's unique personality is one of the best ways to make any special occasion successful. Now, multiply this effort by coming up with this gift, wrapping it, and then seeing the excitement in little eyes as they open it. This is where you will feel true joy. And it's totally worth it, right?