Counting Activities for Kids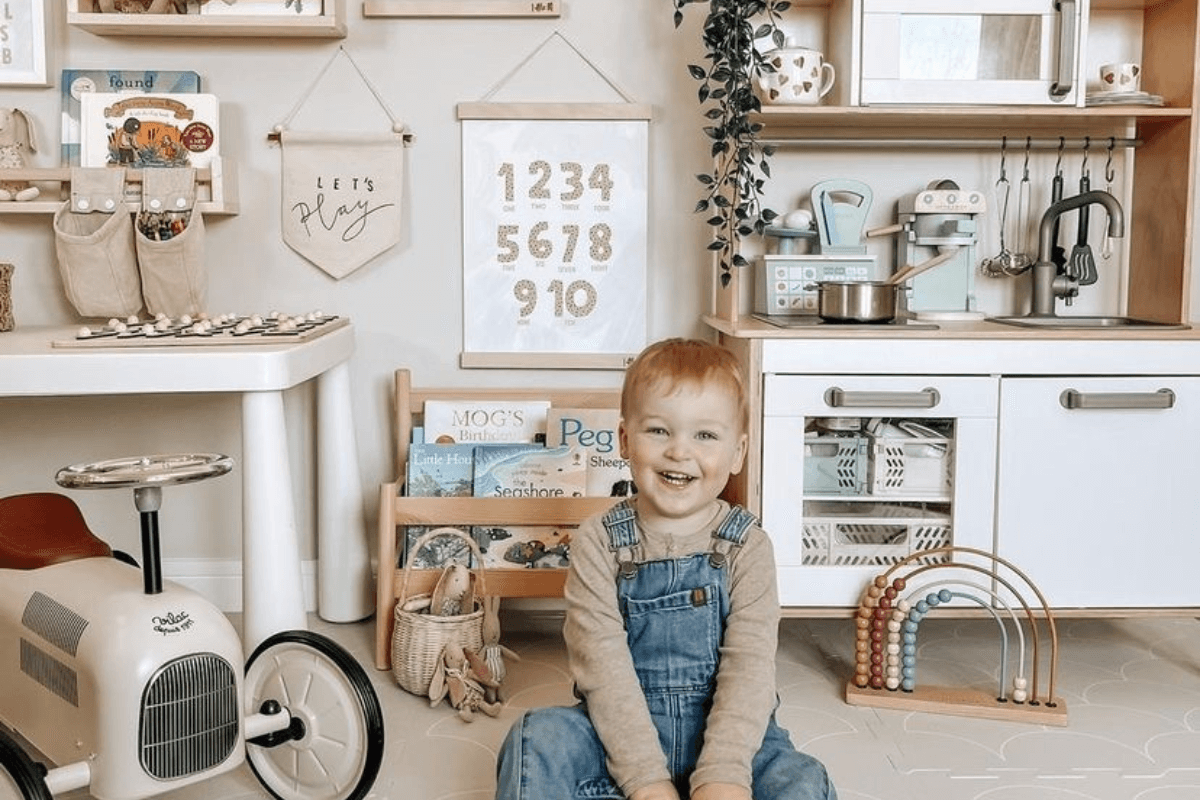 On This Page:
They seem to grow up too fast, too soon. Most parents admit that the toughest part of parenthood is when their bundles of joy turn into why-asking toddlers and those – in spotty teens. Sooner than you know, it's time to introduce the idea of 1, 2, 3 while counting activities for kids become part of playtime.
We've put together this article to ease this journey and inform you of tried ways to show numbers to toddlers and preschoolers while keeping them entertained.
Let's count, guys!
When to Introduce Numbers to Babies
At what age should a child recognize numbers? When your kiddo is as young as 12 months, feel free to introduce the concept. Based on the "When Do Children Learn the Concept of Numbers?" research, "by the age of 4.5 to 6 months, infants are able to discriminate between numbers differing in a 1:2 ratio when presented with arrays of dots, sequences of sounds or sequences of actions…7 months old infants prefer to look at a collection of objects that corresponds numerically to a sequence of sounds."
Ways to Show Numbers
When do toddlers learn to count to 10? For all parents overwhelmed by this idea, it's worth noting that if your child turns 2 and doesn't count to 10, it's OK. When it comes to kid's development, it occurs at different times for all children. So don't stress if your kiddie isn't there just yet. Instead, focus on showing how/what to count with all your creative talents activated. We have some helpful tips below:
Talk.

Talking to your toddler about how many houses they see, how many flowers are in a vase, or how many peas are on their plate is the easiest way to introduce numbers.

Sing!

Sing songs, then rhyme them with lyrics that include counting, like "How many carrots? 1, 2, 3!" "Four furry sheep are feeding together," etc.

Let technology do its job.

"Kids are attracted to our phones' bright colors," says Michael Mintz, Psy.D., the associate director of the Child Development Program at Children's National Hospital. Since techs will be an integral part of kids' future, use them to show the basics of math

now

.

Use magnetic numbers.

Oldie but goldie! Pop magnetic items onto the lower part of the fridge. It will definitely get kids interested while serving as a visual aid every time you sit with them and count.
When Should Toddlers Know Numbers
To give the shortest or most accurate answer to the "When should toddlers know numbers?" question is an arduous task. While parents are welcome to introduce the art of math from the start, do not expect your early learner to have an accurate understanding of numbers until they're 2-4 years old. However, even within these age frames, it's typical for little mathematicians to skip figures (for instance, jumping from 1 to 3) or start over (instead of continuing from where you interrupted them). Just breathe. Keep them exposed to counting regularly to enjoy the ride.
Counting Activities for Toddlers
Ready to practice some one-two-three? Fun game-based activities are great for teaching little darlings to count as well as recognize numerals. Parents can easily boost the math minds of 2-3-year-olds at home with no fancy tools or books required. We're on hand with some tested and proven tricks for when it comes to counting activities for toddlers.
Numbers hunt

. Kids love playing hide-and-seek! Add some fun, playfulness, and education to this popular game. Take

numbers 1 to 5

and hide them around your place. Now ask little math explorers to find each to tell what number it is. Did they succeed? Have an extra special reward for them. If you have two or more kids, this hunt is also an excellent team-building activity that will have a lasting impact in the long run.

Puzzle play.

Classy yet multifunctional, good old jigsaws help build cognitive and fine motor skills, as well as spice up

math activities for toddlers

. For instance, with a

personalized wooden name puzzle at hand, kids see the sequence of the name letters put together. Plus, they hear things like

first, second, third, fourth,

etc., indicating each letter's position. Ask them to retell the sequence of the letters (you will ensure they learn what sequencing is).

Montessori stacking toys.

Great at-home activity to develop or/and boost skills like sorting, stacking, and number recognition. Multi-function play tool leads kiddos to sequence or/and sort blocks based on the number of unicorns, size, etc.
Math in the bath.

Splashing in the tub is a fantastic opportunity to develop early math skills. Not only does this support bonding, but it also serves as a perfect time for reviewing basic math. Made of non-toxic and durable materials, bath floating numbers easily stick to the bath wall when wet.

Enjoy some choo-choo.

Make

counting to 10 activities

more entertaining with a nice Lego Duplo town train. A perfect gateway to lots of learning, a cute train set helps young ones recognize numbers and opens the door to math basics.

Clean up & count.

When the game is over, don't just lay down all those toys. Ask your munchkin to do some simple math like looking at the mess and telling what playthings it is mainly made of. Dolls? Kitchen playset elements? Books? Count what shows up most and how often you scoop up their favorite toys.

Yummy!

Upgrade your kid's menu

and

provide them with a fun practice that makes learning more exciting. Bake their favorite cookies shaped like numbers. Now see how little gourmet counts 1, 2, 3, 4 as snacks disappear in their mouth.

Count the characters.

Kids get hypnotized by colorful illustrations with lots of characters. While it's too early for reading, counting their favorite characters will help you make sure they'll never get bored with counting.
So, these are just some ideas on how to teach your child number recognition and welcome them to the amazing world of 1-2-3 activities. Whatever you choose, remember that YOU are someone they learn from, so your presence is a must.
What Is Rote Counting for Preschoolers
Rote counting is saying 1, 2, 3, 4, 5, and so on in order. It is not about recognizing numbers or counting something. Kids are simply saying numerals in the correct sequence. This is a fundamental mathematical topic that is usually part of teaching numbers to toddlers in daycare.
Once little learners master rote counting without getting numbers mixed up, it's time to introduce more complex concepts. They include addition, place value, times tables, and division.
Counting Activities for Preschoolers
When kiddies have got some simple counting foundation built, it is time to get to the next level. Luckily, modern moms and dads have the entire world wide web at their service, which makes raising real mathletes less challenging. Below, we've listed mom-approved counting activities for preschoolers that help achieve results and stay sane in the process.
Spring counting activities.

Playing perfectly with the spring theme, these math activities work well for number recognition and counting. While colors start popping everywhere, let some art in! Use popsicle sticks when creating multicolored flowers. As the child presses them into the foam block, encourage counting.

Valentine's Day math.

Use your kid's interest and excitement about the love-filled holiday for teaching math in a fun way. You'll need a white activity tray and V-Day-themed thingies like hearts, pom poms, buttons, etc. Ensure there's an exact amount of each (5, 8, 10, etc.), and put down those numerals on hearts crafted from paper. The task is to count every tray section and match it to the correct number on a heart.

T.rex fun.

Dinosaurs are among kids' favorites! They're sure to enjoy hands-on dinosaur-themed counting activities, like dino races. Ask your preschooler to roll the dice and move the playing piece (shaped as a cute Jurassic Park character) depending on what has dropped out on the dice at throwing.

Sharing at the imaginary tea party.

Ask your little hostess to pick the toy creatures that will attend today's special tea party. Have your preschooler set the table for them. Now provide some snacks (fake or real ones) and ask your child to share them with the guests. It is essential that you specify how many goodies each attendee should get.

Count the snowmen!

Make the let-it-snow time more exciting by i

ntegrating snowmen into your at-home lessons. Simply download the snowman printable and add buttons for each winter character. Now get some paint and ask the little one to dip a finger in it and fingerpaint each button while counting them.
Issues with Recognizing Numbers and Counting
As parents, we all want to raise a healthy, happy, and intellectually developed child. We push them to learn to count, try new things, or simply get outside their comfort zone, but…Sometimes the best intentions fail while nothing works right. You are not meant to get stuck with this alone! There are counting pitfalls that loads of parents encounter. Luckily, proven ways to combat these obstacles like an expert exist as well.
So, what could possibly go wrong?
6 or 9?

Distinguishing between these two is a common problem in kids. Teach them to grasp the fact that 9 has the so-called "ball" on the top while 6 has the same on the bottom. The same happens with 2 and 5, which have a curved top and curved bottom, respectively.

More or less?

Some kiddos do not understand what

less

or

more

means. For example, they find it hard to answer if 8 is greater than 3. When it comes to more or less, use the math manipulatives like colored blocks or cards to illustrate the concept. Put two groups of manipulatives on a table. Now ask the child to tell which has more elements.

Skipping.

One of the most common pitfalls is when children can't remember math figures in the right order. To deal with trouble sequencing, get 1-2-3-shaped magnets and arrange them on a magnetic board (name all in the process!). Once the kid masters this level, add the next 4,5,6 elements.

The 5-five connection.

Many little learners have trouble understanding there's a direct connection between the number "5" and the word

five.
Although there are specific issues associated with number recognition and counting in kids, you can beat them with a single right solution – repetition. Your tiny tots need to hear, see, as well as deal with numbers in all possible ways. Regularly. Don't solely rely on science-proved materials like worksheets or flashcards. Instead, ensure the kiddies are engaged in various hands-on activities – from manipulating the cookie dough and fingerpainting to singing happy songs and counting the fairies in a book – to help them with number recognition.
After all, the more senses are activated, the higher the chance the little Einstein learns and remembers. Whatever methods you apply, ensure they enjoy the journey with no pressure along the way!