Printable Alphabet Coloring Pages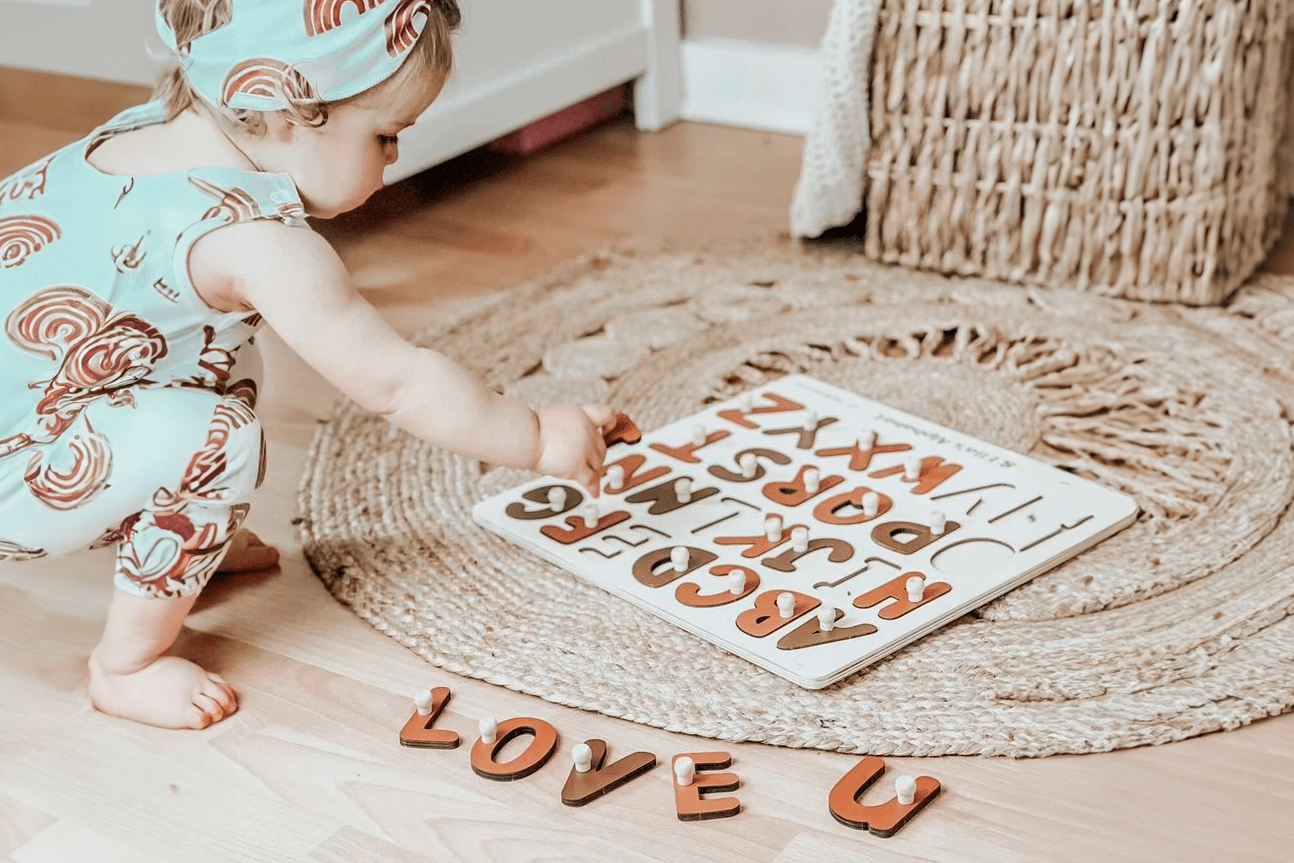 Amazing how little it takes to get kids educated and entertained! While many parents seek unique and intriguing ways to help children learn their ABCs, coloring, and drawing are time-tested favorites.
Since munchkins learn best through play, understanding the alphabet doesn't have to be dull. 
Keep it FUN!
With wooden alphabet puzzle or abc wall decor at hand, little ones with a creative streak will enjoy the process and progress into confident learners in no time.
Get Free Printable ABC Coloring Pages
Sticking to simple activities is the key. Meet our little bonus – ABC coloring pages – an enjoyable way to help tots develop excellent pre-literacy proficiency.
Free alphabet printables for toddlers pdf make coloring by letters (all 26!) a great way to self-express, practice, and have a piece of artwork when finished! 
Use our preschool alphabet coloring pages to teach them each letter and the correct pronunciation as well. All our alphabet coloring pages for kindergarten come with a bag of benefits:
 

Focus.

ABC coloring

promotes better concentration and focus skills. With the frontal lobe activated in the process, the kid's brain gets busy organizing and problem-solving.

 

Knowledge.

Colored alphabet letters are printable

and available for FREE to help kiddoes recognize shapes, lines, forms, and colors (even hues!). This, in turn, helps excited artists pick colors for the next pictures.

 

Therapy.

Printable alphabet coloring pages

serve as therapeutic tools. Through coloring, kids have a vital brain break to vent their feelings. 
CLICK HERE FOR THE LARGER IMAGE AND TO PRINT
Happy ABC'ing!